Friends of Nature UK... What is it? Who are we?
The international movement called
Friends of Nature
or, in continental Europe
Naturfreunde
,
Les Amis de la Nature
or
Amici della Natura
consists of people who wish to enjoy outdoor leisure activities whilst staying in inexpensive accommodation in the countryside. It is non profit-making, non sectarian and non political but does actively encourage green, or soft, tourism which does not damage the environment, and works towards a better understanding of nature conservation. It encourages outdoor sports and recreations, particularly among young people through
Young Friends of Nature (IYNF)
, and aims to promote international friendship and understanding amongst those of limited means.
Naturfreunde began in Austria in 1895 as an organisation for those people who loved walking in the countryside and the mountains. They built their own mountain huts and overnight chalets. Gradually the movement spread and now there are over 1000 houses in Europe and further afield. Before 1939 there were houses in the central European countries which are now gradually reverting to membership of International Friends of Nature (IFN). National organisations are affiliated to IFN which has its office in Vienna.
The houses vary considerably in both size and amenities but they are predominantly sited in country areas, or suburban where the village has expanded! They range from houses with, perhaps, 10 beds for self-catering visitors to much larger ones which are virtually modestly priced hotels with a resident warden. Houses for self-catering have well equipped kitchens. Sleeping accommodation is usually in 2 - 6 bedded rooms, sometimes with integral washing facilities. There is often a large common room for daytime use - one can stay throughout the day - and outside there is usually a pleasant area with seats and often a simple play area for the children. If accommodation is available there is no limit to the length of stay. Access is usually available by road or track although sometimes cars must be left a short walk away from the house. In the mountains, of course, access may only be on foot or even by cable car. Smaller houses are often unattended, particularly during the week and keys are obtained in the locality. A number of the houses now have their own web sites or are are featured on the web site of the local or national group - see the page of links for some examples.
The houses are often owned by a local group and prior booking is generally advisable. This is often possible by email or a web form or alternaively by 'phone or post (with a Post Office International Reply Coupon enclosed). Local groups take great pride in their houses and therefore visitors respect the few simple rules and look after it as they would their own home.
Most houses are in German-speaking areas and it does help to have a little knowledge of German, and similarly of French in France and the French-speaking areas of Switzerland although some people manage without. It is, perhaps, a question of courtesy to at least try! In Holland and Belgium, possibly of more attraction to cyclists, English is often spoken and widely understood. All houses in Holland are only self-catering - many have camp-sites attached to them. Shopping for provisions is very simple nowadays with even the smaller villages often having a self-service store.
In the United Kingdom there are a number of hostels which have very recently become affiliated to IFN and are now available to members including one in North Lancashire and one on the West coast of Wales. Two more, in the South of England, have recently become available, another in the English Lake District, one in South West Wales, one on the west coast of Scotland on the island of Mull and, most recently, one on the Scottish Borders near Kelso.. Click on the options above for further details.
Friends of Nature UK is run on a totally voluntary basis with members scattered across the country. A large group in Norwich holds regular social activities. In the North of England and in the Scottish Borders area there are informal groups which meet up occasionally for walks and other activities.
Click here to email our Secretary for further details of the organisation...

...click here for further details about membership...

...or click on either of the links at the top of this page for further details of the Friends of Nature Houses both here and abroad...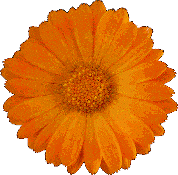 ...and, finally, may we suggest that "Small is Beautiful"?